Metal Building Repair in Peru IL Helps Home and Business Owners
Part of the reason we like metal buildings is that they're strong and durable. Unfortunately, while strong and durable are both significant assets, it doesn't necessarily mean these structures are indestructible.
A strong storm can cause damage. Moisture can creep in over time and start to rot the supports of the roof or posts or lead to other deterioration. A tornado can cause catastrophic devastation to an entire structure. Vandalism and general neglect over the years can also take a toll on an older building's integrity.
This is why a company that specializes in metal building repair in Peru IL and surrounding areas is so important to the community.
Savage Building Systems can assist with a variety of repair needs for any size of metal building, any type of construction, and any component. This can include everything from ongoing maintenance, general touch-ups to wear and tear, plus more significant fixes from weather-related damage.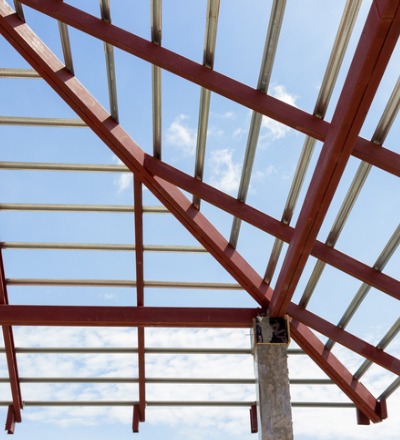 Since 2015, the company has been helping homeowners and business owners in the region with their metal building repair needs, including barns, warehouses, factories, and other structures. Our highly-trained staff collectively brings plenty of experience and knowledge to any metal building we are asked to assist for.
These services can include repair of posts and beams that have grown rotten and slowly deteriorated, doors that have become warped or otherwise damaged, or other pieces that have been lost or damaged. Steel siding and steel roofs can also be repaired or replaced if needed, as well as steel trim and any gutters.
Metal building repair in Peru IL can also include useful additions and improvements such as increasing a building's height, adding a series of skylights or even a porch, or changing or updating any doors or windows. In some cases, bringing back a building slated for demolition makes everyone happy
Focusing on building repair
The goal of Savage Building Systems is always to make existing buildings safe and useful. Even if we didn't install the original building, we still want to focus on offering high-quality components and materials combined with a strong emphasis on service for any requested repairs. In many cases, we can make a building even more durable and safer than it was initially.
Our efforts at metal building repair in Peru IL and other improvements can also extend the life of a structure.
Our highly-trained crew can include a variety of fixes with quality components that can be taken care of in a matter of hours, along with more extensive work such as replacing all the siding or an entire roof.
If your building is currently off-line or off-limits due to weather, disaster, or generally poor condition, we share in your goal in trying to get it open as soon as possible but as safely as possible too.
For more information about repair options or to schedule an estimate, please call (815) 475-5923 or visit us at 1551 Industrial Drive in Minonk.